Esports are getting more attention than ever, and games are being purchased by more people than ever. What this tells us is that new generations are growing up and deciding what becomes mainstream and what's slowly going down in history – Tetris, radio, offline-only games, just to name a few.
The rise of online gaming revolutionized the industry and changed the way people look at it, especially when they see all the prizes involved in esports tournaments. It is finally something that kids can look forward to as their career paths, as it is a lot easier to explain to the parents why they are spending hours and hours in front of PC. Surprisingly, online gambling is getting a lot of attention as well, thanks to no deposit bonus promotions which allow anyone who is above the legal age to play with real cash, without depositing.
However, just like you're going to stick with the sport you're best at, you will also keep playing the game you're doing best at while adapting to the constant changes by the developers. In case the game you planned on playing professionally loses hype, you can always switch to another similar video game without much trouble. As there are hundreds of kinds of online games coming out each year, let's look at the five most popular ones in 2018.
Battle Royale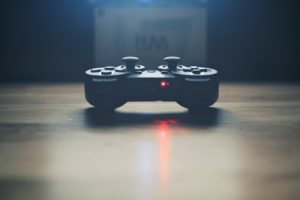 Although many people will be angry because PUBG isn't the first on the list, no one can deny the fact that Fortnite is one of the most hyped and popular games in the history, with over 50 million monthly players.
To be fair, the biggest reason Fortnite manages to keep a massive edge over PUBG when it comes to the player count is that it's free, compared to PUBG's $30 price. PlayerUnknown's Battleground does indeed look like an improved version of ARMA and H1Z1, but that's because the same guy worked on all the three games. Fortnite, however, has a more cartoonish look that is a lot more appealing to kids, while weaker computer specs can successfully run the game.
Soccer
FIFA and Pro Evolution Soccer have been competitors for more than 20 years, although FIFA had a 2-year advantage over PES, as the first game was released in 1993. The difference between the two was minor until new game-making engines appeared and different people were employed, which caused the two to part ways and take different paths of development. PES was beloved among console players, while people playing on PCs preferred FIFA, mainly because of the popular "Manager Mode".
Online Gambling
This one might surprise you, but once you take a look at the "Browse" page on Twitch, you'll realize that tens of thousands of players are watching people gamble online. It had been so popular that the "Casino" category was created a couple of years ago.
If you think Online Gambling and slots do not belong to this list, then look at this:
Fortnite is free, with optional microtransactions – You can play games at an online casino for free, or with real cash

In FIFA, you compete against other players – you are trying to win a jackpot and get the edge over other players by using various strategies in online casinos.