Africa, like any other continent, has its own sports legends. Africa is a big continent with plenty of countries and many exceptional athletes who are remembered to this very day. Sports fans in Africa have what to look forward to, given that they keep producing great athletes on a yearly basis. They also have what to look back at, in pride, given that some of the greatest athletes come from Africa. Here we have selected some of the greatest African sports legends.
Didier Drogba – Football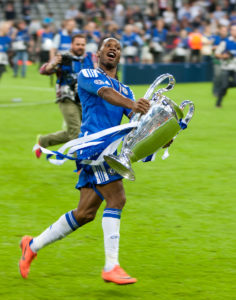 Drogba had quite a career. His first important matches were when he signed with Marseille and made the UEFA Champion League. He Scored five goals during his only season with the club. He then spent the next 8 years with Chelsea. He had multiple great years while with Chelsea, which resulted in Chelsea winning the FA Cup in 2007, 2009, 2010 and 2011. They also won a Champions League title with Drogba on the team in 2011-2012. After Chelsea, he played for plenty of other clubs, which ended up with him retiring in 2018, at the age of 40.
Samuel Eto'o – Football
Samuel Eto'o is another of Africa's great footballers, coming from Cameroon. Eto'o had quite a turbulent career, switching clubs back and forth. He played for Chelsea, Everton, Real Madrid, Inter, Barcelona. He retired in 2019, while retiring from international football in 2014. As a striker, he was famous for his 36 goals while playing for Barcelona. He scored the opening goal in their Champions League final match versus Manchester United in 2009. The only player for Barcelona to score more goals than Eto'o is none other than Messi himself, sitting at 38.
Kenenisa Bekele – Running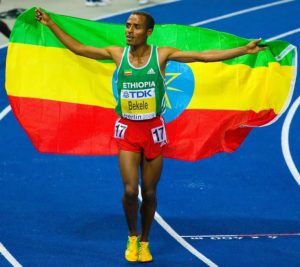 Running is a broad term, but Bekele is quite famous for being Africa's best runner. Well, whether he is the best is often debated, him being compared to another great runner, Eliud Kipchoge. But, he is definitely the most popular runner, and due in no small part to him winning four medals at the Olympic Games and 26 other gold medals at various international running events. The most recent victory was his Berlin Marathon of 2019, where he managed to run it in 2 hours, 1 minute and 41 seconds, which is only 2 seconds slower than the world record set by Eliud Kipchoge at that same marathon the year before. Bekele believes he can break that record.
These are some of Africa's greatest sports legends. They certainly have more sports legends, but these 3 come to mind first.